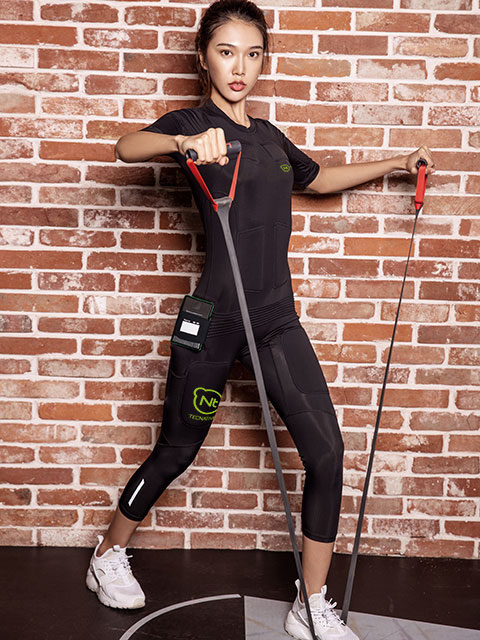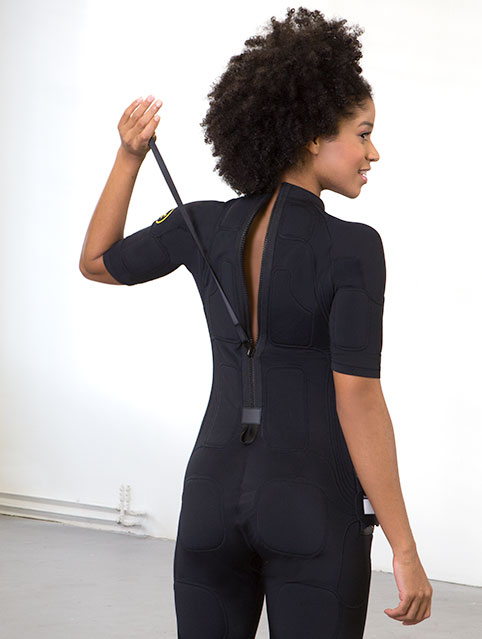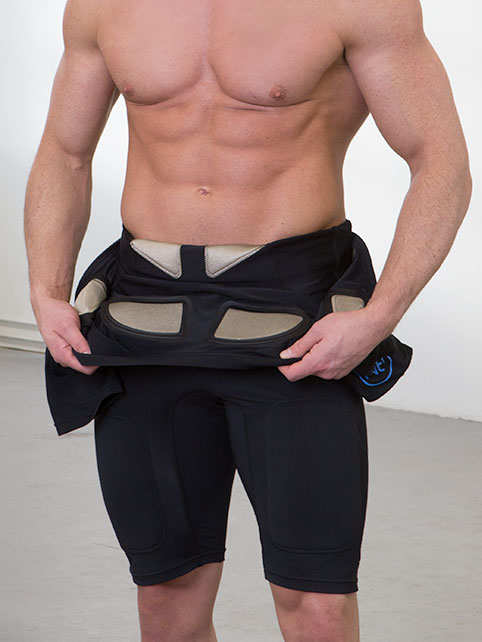 Nt1 Suit
Without moistening
The Nt1 Suit is a special FEMS training suit with dry electrodes. These impulse areas necessary for electromyostimulation are placed directly on the skin in their ideal position by the suit.
Robust and Personal
The Nt1 Suit also has the connection device for the Nt1 Core. The system is designed in such a way that each user has their own personal Nt Suit.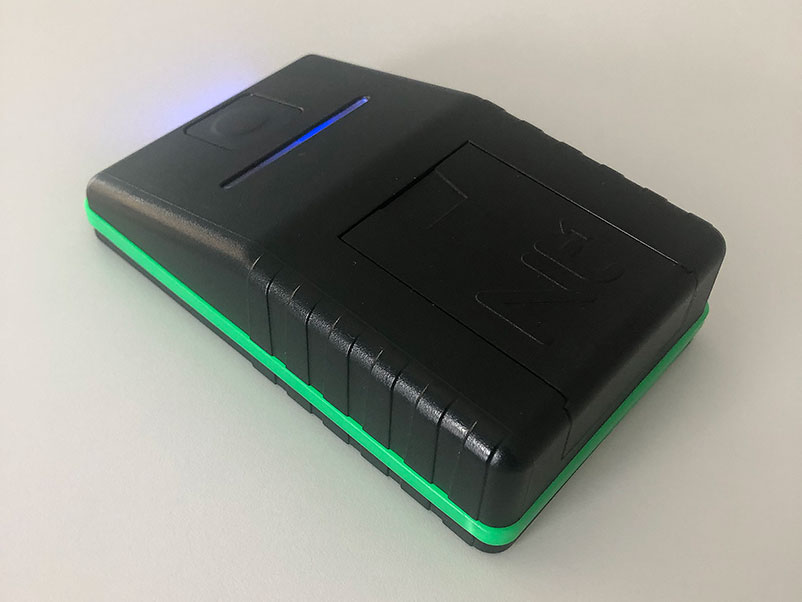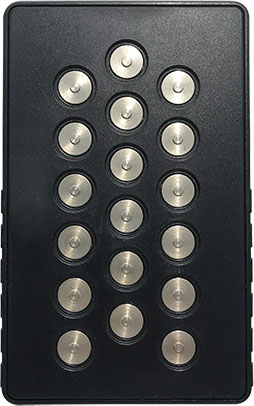 Nt1 Core
Generate impulses
It is the heart: an innovative pulse generator for the entire TECNATIVES Nt system. It is used to generate, measure and optimise stimulation of nerve and muscle fibres on the basis of body-like impulses.
Magnetic mounting
The Nt1 Core is attached to the Nt1 Suit with magnetic contacts and additionally fastened with the safety strap.
Really wireless
Connected to the iOS or Android device via Bluetooth®, the Nt1 Core generates the required electrical impulses. The power supply of the Nt1 Cores is provided by the enclosed and exchangeable battery.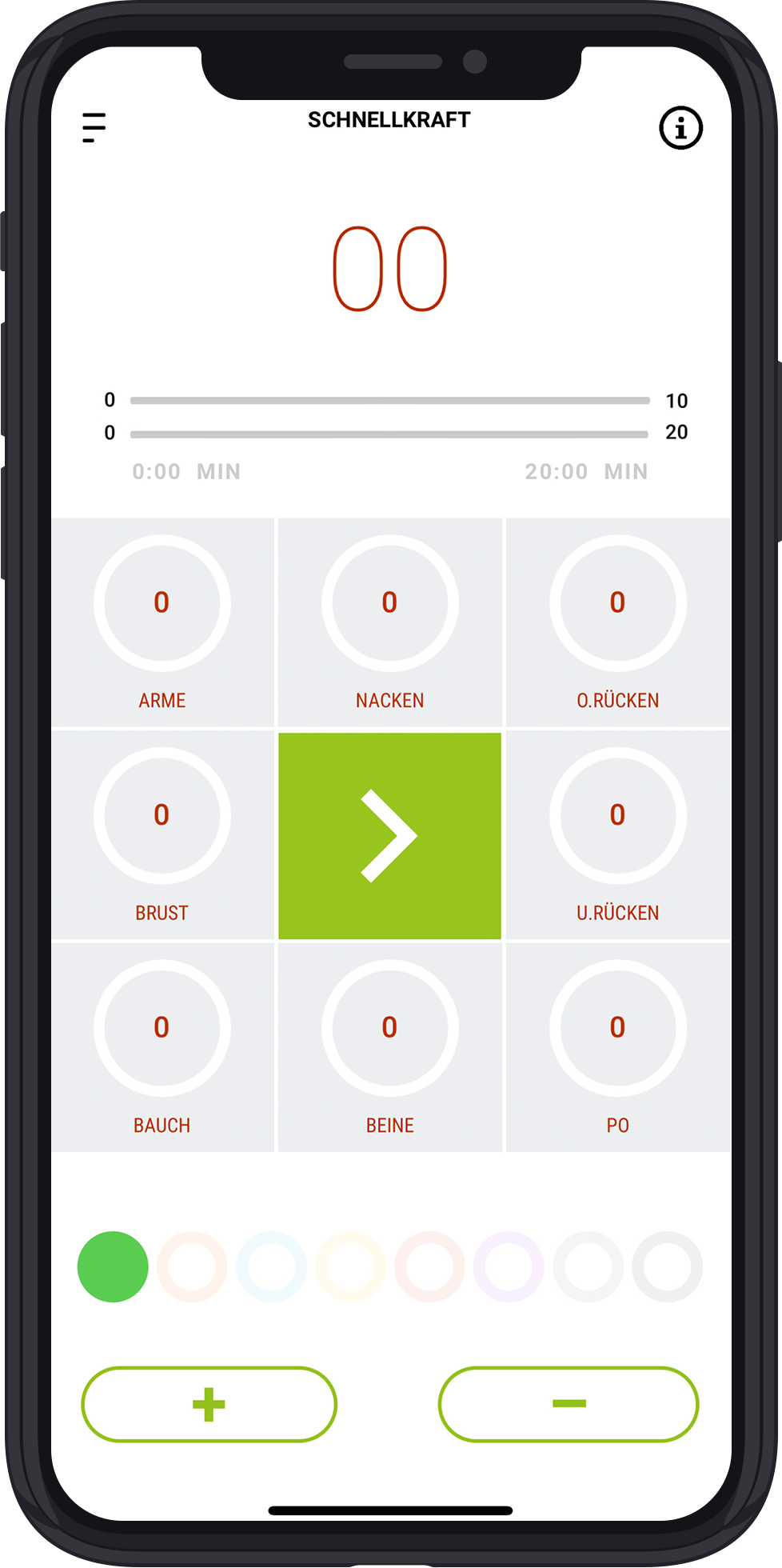 Nt App
Multifunctional
The Nt App is a multifunctional software that is the central Application for managing Nt Cores, for selecting and controlling training programs and for software maintenance.
Mobile
The Nt App is designed for use on smartphones and tablets and can easily be downloaded via the App Store. The current version 1 is only available for iOS. The new version 2 (available from III. quarter 2019) will additionally support devices under Android.
Discover your personal EMS training program
With our new Nt App 2.0 you can experience your EMS training even more intensively.
You want your own license. Just click
here
.
Download App
Download App
No own Nt1?
Then we have good news for you. You can either arrange a trial training in a studio or with a personal trainer or start your own EMS business with TECNATIVES Nt.
Start now